Swiss prosecutors freeze local bank accounts in quest for Magnitsky funds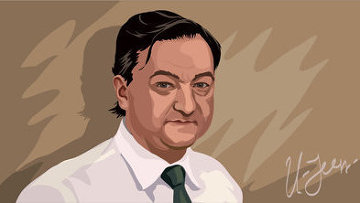 17:52 09/01/2013
MOSCOW, January 9 - RAPSI. Swiss federal prosecutors have imposed freezes against local bank accounts in the amount of millions of francs as part of an investigation into the money laundering case connected with Hermitage Capital fund lawyer Sergei Magnitsky's death, Swiss media outlets reported Wednesday.
Prior to his death in a Moscow pre-trial detention center, the Hermitage Capital lawyer claimed that Russian tax officials had stolen $230 million from the company and laundered the funds through Switzerland. Russia has refuted the accusations on numerous occasions.
In spring 2011, the Swiss Federal Prosecutor's Office initiated the investigation after reports surfaced that the funds had been laundered through Credit Suisse.
Swiss media reported before the New Year that the federal prosecutor's office had requested data on accounts from several local financial institutions and blocked accounts in several banks, including Credit Suisse. The bank's administration refused to provide any specific comments on the issue.
According to Swiss media, a fraction of the allegedly stolen $230 million has now been secured by authorities.
On November 24, 2008, Magnitsky was arrested on suspicion of masterminding large-scale corporate tax evasion. He died in Butyrka pretrial detention center on November 16, 2009 after spending a year behind bars.
According to the Prosecutor General's Office, his death was caused by cardiovascular problems.
His death triggered amendments to the Criminal Code and a reshuffling of officials in the penal system.
Investigators accused Magnitsky and his accomplices stole hundreds of millions of rubles from the state budget by manipulating tax returns between September and October 2007.
In turn, Hermitage Capital maintains that it had paid 5.4 billion rubles ($182.75 million) in taxes, but the money was stolen by corporate raiders with the help of law enforcement officials.
Magnitsky's prosecution was terminated after his death, but later the investigation was reopened.
In late November, the Prosecutor General's Office filed a lawsuit against Magnitsky and William Browder, Hermitage Capital Management's CEO, for evading more than 522 million rubles ($17.1 million) worth of taxes by falsifying tax returns and illegally using benefits intended for disabled individuals.