U.S. court rules on lesbian couple's Russian child custody dispute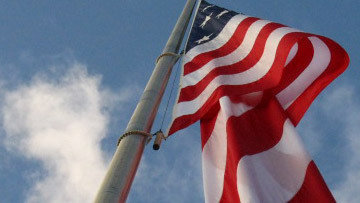 17:09 21/01/2013
MOSCOW, January 21 - RAPSI. A Californian court has announced the verdict in a custody case involving a Russian child adopted by an American same-sex couple, the Russian Legal Information Agency (RAPSI/rapsinews.com) reports on Monday, citing a copy of the court order.
Beth C. and Marcia B. met in 2002. They soon moved in together and started thinking about adopting a child. They then found a four-year-old Russian boy named Yegor. Marcia applied for adoption. The women could not apply together as Russia does not allow same-sex couples to adopt children.
In 2007, the papers were ready and the boy arrived in the United States. Beth started the official custody process, which she failed to complete due to the couple's move to New York City.
Beth looked after the boy while her partner worked. One year later, the couple broke up.
The child stayed with Beth, who moved back to California. Marcia did not object at the time. However, a year and a half later, when Marcia took the boy to stay with her for a weekend, she refused to bring him back and applied for official guardianship.
Beth filed a lawsuit and the court supported her by ruling that she had acted as a mother and therefore had a priority right to obtain custody of the boy.
The court ruling has not yet been enforced as Marcia filed an appeal.
The hearing has not yet been scheduled.