Former Pussy Riot lawyers sue their replacement and Kommersant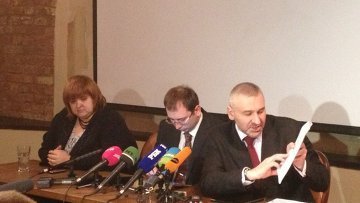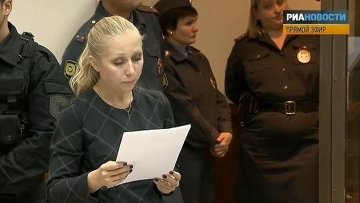 10:29 22/01/2013
MOSCOW, January 22 - RAPSI. Pussy Riot's former attorneys have filed defamation claims against their replacement Irina Khrunova and Kommersant daily news, former attorney Violetta Volkova tweeted Monday.
According to the Tweet: "A lawsuit to protect our honor, dignity and business reputation has been filed with the Tverskoy District Court in Moscow against the newspaper Kommersant and Irina Khrunova."
She said that the other plaintiffs are her colleagues Nikolai Polozov and Mark Feygin. All three were members of the defense team wich represented Pussy Riot members during the now-infamous trial in 2012.
In late February 2012, five members of the Pussy Riot group wearing brightly colored balaclavas held what they called a "punk prayer" in the Cathedral of Christ the Savior in Moscow. A video of the performance that was later uploaded online provoked a public outcry.
Police detained Maria Alyokhina, Nadezhda Tolokonnikova and Yekaterina Samutsevich. On August 17, the Khamovniki District Court sentenced them to two years in a prison settlement for hooliganism. On October 10, the Moscow City Court changed Samutsevichs verdict to a suspended sentence and released her immediately. However, the court upheld the sentences handed down to Alyokhina and Tolokonnikova.