Detained Moscow rioter seeks €6,000 from Russia in ECHR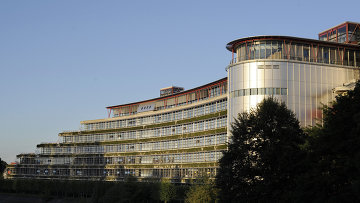 16:42 24/01/2013
MOSCOW, January 24 - RAPSI, Diana Gutsul. Detained Moscow rioter Vyacheslav Aristov has filed a claim against Russia with the European Court of Human Rights (ECHR) demanding €6,000 in compensation for damages arising from his arrest and sentencing for his involvement in the mass riots that tore through central Moscow last May on the eve of President Vladimir Putin's inauguration, his representative Konstantin Terekhov told the Russian Legal Information Agency (RAPSI/rapsinews.com) on Thursday.
© RIA Novosti, Artyom Zhitenev
March of Millions
"Alexei Navalny and I will represent him in the Strasbourg court," Terekhov said. "The plaintiff did not commit unlawful acts during the March of the Millions on May 6. He was standing at the end of the Bolotnaya embankment, recording the event. He continued recording as he was detained."
Aristov's detention was authorized by the magistrate's court for 24 hours on the grounds of resisting arrest. He claims that his freedom of assembly and his right to a fair trial were violated, and also that he was arrested unlawfully.
What began as a formally sanctioned march and protest gathering on Bolotnaya Square ended with clashes between protesters and police. Dozens were injured on both sides and more than 400 protesters were detained.
The Zamoskvoretsky District Court has announced its verdict with respect to Maksim Luzyanin, another defendant whose case arose from the same riots. He was sentenced to 4.5 years in prison.
The Moscow City Court denied his appeal and approved the verdict, which later came into force.