Former Tajik prime minister arrested at Kiev airport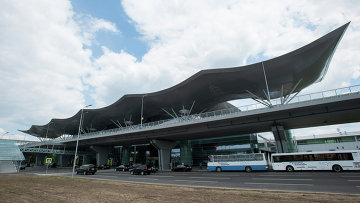 17:10 07/02/2013
KIEV, February 7 - RAPSI, Alexander Savochenko. The Court of Boryspil (Kiev Region) upheld a recommendation by the prosecutor's office to detain former prime minister of Tajikistan, Abdumalik Abdullodzhonov, for 40 days, the press service of the prosecutor's office told RIA Novosti.
Within this 40 day period, Dushanbe is to officially request Abdullodzhonov's extradition from Ukraine.
Abdullodzhonov, who had been put on the international wanted list by Tajik officials, was arrested at Boryspil airport in Kiev.
Abdullodzhonov served as the prime minister of Tajikistan between 1992 and 1993 when the five-year civil war was unfolding. Later, he was appointed Tajik Ambassador to Russia. In 1994, he ran for president during the first nation-wide election in the republic. Coming from the north of the country, he was largely supported by the voters in the Sughd Province that traditionally provided the political leaders of Soviet Tajikistan. Abdullodzhonov lost to Emomalii Rahmon who has been ruling the country ever since.
In 1998, the ex-prime minister, who had already been on the international wanted list for a year, moved to the United States. Abdullodzhonov is charged with plotting an attack on Emomalii Rahmon on April 30, 1997, during which the president was shot in the leg. The ex-prime minister is also accused of supporting the riot led by Colonel Makhmud Khudoiberdyyev in northern Tajikistan in November 1998. In his interviews with the foreign media, Abdullodzhonov, who was residing in Russia at the time, denied any involvement in the political activity in his home country.