US SEC obtains $2.5 mln default judgment against Russians for insider trading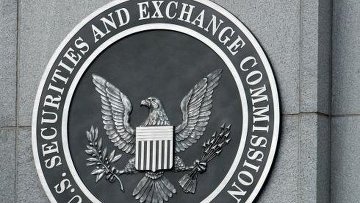 14:33 14/02/2013
MOSCOW, February 14 - RAPSI. A US federal court in New York City has entered judgments against three Russian citizens implicated in a massive insider trading scheme since mid-October, the US Securities and Exchange Commission (SEC) announced Wednesday.
According to the SEC statement, a default judgment was entered one month ago against Alexander Vorobiev and his wife Tatiana for their role in a "serial" insider trading scheme. Early last October, the same judge found that former UBS banker Igor Poteroba had passed confidential UBS information the Vorobievs through another financial professional Alexei Koval.
According to the SEC statement, "Poteroba was the source of material, nonpublic information about eleven impending corporate transactions, which he obtained through his work as an investment banker in UBS's Global Healthcare Group. Poteroba misappropriated the material, nonpublic information from his employer and its clients in breach of duties of confidentiality that he owed them."
Tatiana Vorobieva was named as a relief defendant because her husband had conducted trading using her accounts.
A copy of the judgment against the Vorobievs obtained by RAPSI explains that the SEC's request for a default judgment was granted based on the defendants' failure to respond to the complaint filed against them in March 2010.
Accordingly, the court ordered a $146,541.20 disgorgement against Voboriev, along with interest in the amount of $21,389.80. This was paired with a civil judgment in the amount of $1,885,382.73, bringing the grand total to $2,053,313.73. A disgorgement totaling $552,262.83 was entered against Voborieva.
The court thus ordered Vorobiev's previously frozen US accounts to be turned over to the SEC in partial satisfaction of the ruling.
Vorobiev was further enjoined from violating certain sections of the Securities Exchange Act.
Earlier criminal proceedings against Poteroba warranted a $465,095 forfeiture, a fine of $25,000, and a prison term of 22 months. Parallel civil proceedings found him liable for a $416,336 disgorgement, along with $49,071 in interest. The latter disgorgement was deemed satisfied by the former forfeiture.
Claims lodged by the SEC against Koval are still pending.