Gulf oil spill plea warrants history's second largest environmental fine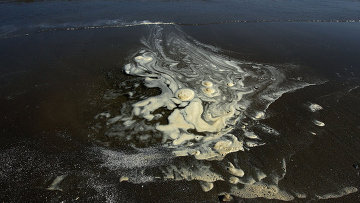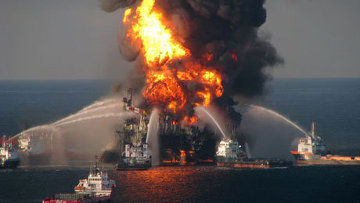 12:22 15/02/2013
MOSCOW, February 15 - RAPSI. The US Department of Justice (DOJ) announced Thursday that Transocean Deepwater Inc., the largest offshore drilling contractor in the world, has pleaded guilty to its role in the massive 2010 oil spill that had devastating environmental consequences for the Gulf of Mexico.
Transocean specifically pleaded guilty to having negligently failed to properly investigate indications that the oil and gas well known as Macondo Prospect had become insecure.
As a result, the corporation was ordered to pay $400 million in criminal fines and penalties, the second largest environmental recovery awarded in history. The largest such recovery remains the $4 billion judgment levied against BP Exploration and production Inc. over the same oil spill.
US Attorney General Eric Holder stated that most of the Transocean recovery will "go toward protecting, restoring, and rebuilding the Gulf Coast region."
On April 20, 2010, a fire and explosion occurred on a Transocean drilling rig called Deepwater Horizon, while it was operating about 41 miles off the coast of Louisiana, according to a statement on the corporation's website. Eleven of the crews 126 members were killed.
In addition to these casualties, the local environment was ravaged. In the four months it took to plug the oil leak, approximately five million barrels of crude oil spilled into the Gulf.
In the DOJ statement, Assistant Attorney General Lanny A. Breuer lauded the guilty plea for the closure it will bring to the crisis: "The Deepwater Horizon explosion was a senseless tragedy that could have been avoided. Eleven men died, and the Gulf's waters, shorelines, communities and economies suffered enormous damage. With today's guilty plea, BP and Transocean have now both been held criminally accountable for their roles in this disaster."
Transocean was sentenced to five years of probation as well.