Russian skinhead suspected of hooliganism in Belarus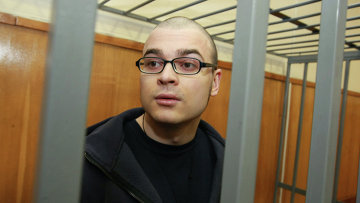 15:10 25/02/2013
MINSK, February 25 - RAPSI. Russian national Maxim Martsinkevich, an active member of ultra-radical organizations detained in Minsk, is suspected of aggravated hooliganism, the Belarusian Investigative Committee said in a statement Monday.
According to the committee, Martsinkevich and two Belarusian nationals used a minor pretext to start a fight with another Belarusian national. All three have been detained. Unofficial sources say that it was a scuffle with Belarusian antifascists.
The detainees were released on bail on Sunday.
"None of the three men was charged, and all the three have been released on bail," the Belarusian Investigative Committee said. "The case has not been closed. The investigation is ongoing in an effort to determine the circumstances of the offense."
Reports suggest that Martsinkevich is a prominent member of ultra-radical rightwing organizations, including Format 18, a neo-Nazi group based in Moscow. According to some sources, Martsinkevich, aka Tesak (Hatchet), has a criminal record with two convictions for ethnic and racial violence.