ECHR to rule on Putin assassination attempt case in 2014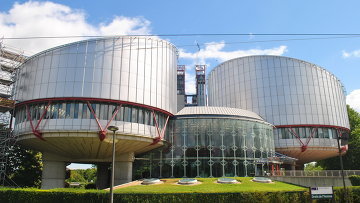 17:38 11/03/2013
KIEV, March 11 - RAPSI. The European Court of Human Rights (ECHR) will pass a decision regarding the extradition of Adam Osmayev to Russia no earlier than 2014, his defense attorney Olga Chertok said on Monday. Osmayev has been accused of plotting to kill President Vladimir Putin.
A trial against him is presently underway in the city of Odessa in southern Ukraine.
An Odessa district court has been considering the criminal case against Osmayev since last December. He has been charged with a number of crimes, ranging from document counterfeiting to plotting a terrorist attack.
Osmayev has pleaded innocent.
Last year, Kiev approved Russia's request for Osmayev's extradition. However, his defense filed an application against the move with the ECHR, claiming that his life may be threatened in Russia, and extradition proceedings were suspended.
In February 2012, the Russian and Ukrainian security services reported that the suspects in the case, who were earlier placed on the international wanted list, had been arrested in Odessa. According to investigators, the Chechen-born Osmayev and Ruslan Madayev, as well as the Kazakh-born Ilya Pyanzin, organized a safehouse in an apartment in Odessa.
The extremist group was detected and neutralized last January-February after a self-made bomb accidentally detonated in the apartment, killing Madayev.
Pyanzin, who was detained first, told Ukrainian security officers that his partners in crime were preparing an explosive to assassinate then-Prime Minister Vladimir Putin and Chechen leader Ramzan Kadyrov.