Opposition leader Udaltsov's funds frozen by court order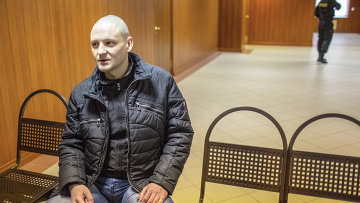 11:41 19/03/2013
MOSCOW, March 18 - RAPSI. The Basmanny District Court of Moscow has impounded the 140,000 rubles ($4,530) found in the flat belonging to Sergei Udaltsov, who is being investigated over incidents during the May 2012 riots at Bolotnaya Square, his lawyer Violetta Volkova told RAPSI on Monday.
"The money confiscated during the October searches has been impounded to secure funds for the civil case on damages during the unrest last May. We will certainly file an appeal against this ruling," Volkova said.
Left Front coordinator and opposition figurehead Sergei Udaltsov is being prosecuted as a result of the probe into the circumstances portrayed in the higly controversial "Anatomy of Protest-2" documentary. The film claims that Udaltsov and his supporters planned to stage mass riots and a coup using funding from the Georgian leadership, which is at odds with the government of Russian President Vladimir Putin.
He is facing four to 10 years in prison.