Russian investigators close the book on Magnitsky prison death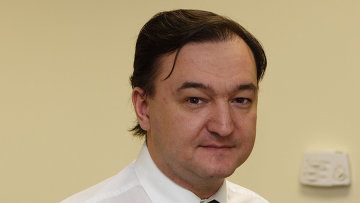 13:56 19/03/2013
MOSCOW, March 19 - RAPSI. A criminal investigation aimed at solving the mysteries surrounding the death of famed whistleblower Sergei Magnitsky has been closed, as Russian police claim to have found no evidence of a crime, according to a statement released by Russian federal investigators Tuesday.
A statement by the Investigative Committee said that during the investigation "no objective data about any crime committed against Sergei Magnitsky have been established." The investigation ruled that Magnitsky died due to natural causes and was not subjected to torture or violence.
On November 24, 2008, Magnitsky, an auditor of Hermitage Capital, was arrested on suspicion of masterminding large-scale corporate tax evasion. He died in Butyrka pretrial detention center on November 16, 2009 after spending a year behind bars. According to the Prosecutor General's Office, his death was caused by cardiovascular insufficiency.
His death triggered amendments to the Criminal Code and a reshuffling of officials in the penal system. The causes of Magnitsky's death have been a source of contention. Investigators initially said the 37-year-old lawyer had died of "heart failure," but in 2011 the Kremlin's human rights council said there were "grounds to suspect that Magnitsky's death was the result of a beating" and the denial of medical assistance.
Dmitry Kratov, former deputy chief of the Butyrka pretrial detention center, and the ward's doctor, Larisa Litvinova, were defendants in the case of Magnitsky's death. In December 2012, the court acquitted Kratov of negligence which resulted in Magnitsky's death. The case against Litvinova was closed in spring 2012 following amendments to the Criminal Code affecting the statute of limitations.
The coast is not yet clear for Magnitsky himself. Under Russian law, it is possible to prosecute a dead defendant. Magnitsky is the first such individual to be prosecuted in accordance with the law.
The prosecutorial right to investigate a case against a deceased person, and a court's right to consider such a case, was established in the Russian judicial system on July 14, 2011. That was the day when the Constitutional Court of the Russian Federation declared unconstitutional a number of provisions of the Criminal Procedure Code which allowed a case to be dropped on the grounds that the suspect had died, regardless of the relatives' insistence that he be rehabilitated.
Prior to his death, Magnitsky was arrested and accused alongside Hermitage CEO William Browder of large-scale tax evasion. Denying these claims, Hermitage maintained that they had paid their taxes, but that certain officials had embezzled $5.4 billion rubles from the federal budget, a claim later refuted by Russia's Interior Ministry.
The proceedings presently on-going against Magnitsky and Browder stem from this disputed sum.