PACE approves new rules for filing complaints with ECHR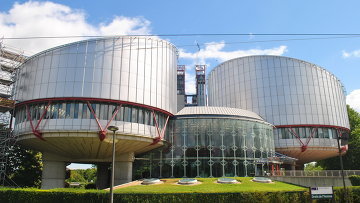 12:10 20/03/2013
MOSCOW, March 20 - RAPSI. The PACE Committee on Legal Affairs and Human Rights on Tuesday approved a draft protocol that will change the procedure for filing complaints with the European Court of Human Rights and will also seal the principle of subsidiarity, Russian MP Alexander Sidyakin told Vedomosti newspaper.
Sidyakin attended the committee meeting where the protocol was adopted.
According to the Draft Protocol No. 15 amending the Convention for the Protection of Human Rights and Fundamental Freedoms, national authorities have the freedom to determine how to apply the convention's provisions irrespective of the circumstances of a given case or the rights and freedoms that may have been infringed.
This means that the ECHR is not a watchdog body and should not act as a substitute for countries' legislative agencies, said Alexander Sidyakin. Russia has repeatedly pointed out the inadmissibility of interfering with national legislation, he said.
The draft protocol also proposes reducing the deadline for appealing to the ECHR from six to four months and invalidating the proviso that allows the court to hear complaints even if the plaintiffs did not sustain considerable damage and the national courts dismissed their complaints as insignificant.
The UK initiated this reform and formulated its recommendations at a conference at Brighton in 2012.
Sidyakin said that a vote over the draft protocol would be held in April, but it may meet with disagreement from certain EU member countries.