US Talk Fusion files defamation suit against Russian popular social network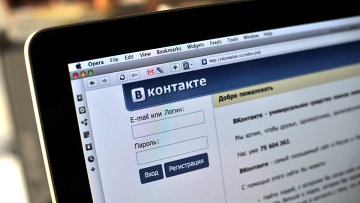 14:50 25/03/2013
ST. PETERSBURG, March 25 - RAPSI. US Talk Fusion has filed a defamation suit for 9 million rubles ($290,980) in damages against the Russian VKontakte company which owns the country's most popular social network of the same name and also against self-employed businessman Igor Vulfovich in connection with their negative posts on network's website, the Russian Supreme Commercial Court said on its website.
The plaintiff claims that some posts on the VKontakte site are untrue and damaging to Talk Fusion's business reputation.
According to Talk Fusion, certain posts on the VKontakte site refer to it as a "covert financial pyramid" and say that any information promoting it on the social network will be blocked.
The US corporation also demands that information posted on the social network by Igor Vulfovich which damages its business reputation be deleted.
Talk Fusion wants VKontakte to publish a refutation and also demands 18 million rubles in damages (9 million rubles from each defendant).
The St. Petersburg Commercial Court of Appeals has ruled that it will accept Talk Fusion's lawsuit for hearing only if it rewords it in accordance with the Russian Code of Arbitration Procedure by April 22.
According to its website, Talk Fusion "connects you to the world with the latest cutting-edge video communication products," including social networking products.
VKontakte is Russia's largest social network service with a daily audience of over 40 million people.