MTS sues former head of bankrupt cell phone retailer for $30 million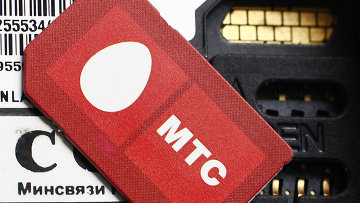 11:42 26/03/2013
MOSCOW, March 26 - RAPSI. On April 24 the Moscow Commercial Court will hear the lawsuit filed by Mobile TeleSystems (MTS) for 914.7 million rubles (around $30 million) in damages from Marina Kovalyova, former chief executive of cell phone retailer BetaLink, the court told RAPSI.
MTS, the creditor in BetaLink's bankruptcy proceedings, wants the money to be collected on behalf of the bankrupt company.
BetaLink filed for bankruptcy in 2009. On February 18, 2010, the Moscow Commercial Court declared the company bankrupt and appointed a bankruptcy receiver to oversee the procedure. In February 2013 the court suspended the bankruptcy case at the request of MTS until a ruling was made on the possible subsidiary liability of former BetaLink managers.
BetaLink was established in 1996. Its turnover in 2008 was 9.7 billion rubles (over $315 million at the current exchange rate).
Mobile TeleSystems (MTS) is one of the top three Russian multiservice telecom operators. It provides mobile and fixed-line communication services and broadband Internet access, as well as digital and analog TV services. Its main shareholder is Sistema, one of Russia's top 10 companies by revenue and one of the largest publicly traded diversified holding companies in the world.