AMT Bank allocates $48 million for payments to creditors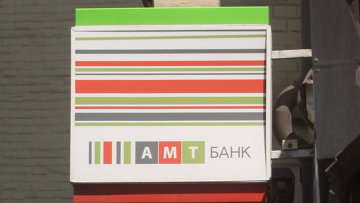 19:16 27/03/2013
MOSCOW, March 27 - RAPSI. The AMT Bank has allocated 1.47 billion rubles ($47.6 million) for payments to creditors, the state-controlled Deposit Insurance Agency reported on Wednesday.
The agency noted that it has been empowered to settle the bank's first priority claims in the amount of 9.5% of the sum involved between Sept. 11, 2012 and June 6, 2013.
As of March 1, the AMT Bank's debts totaled 28.94 billion rubles ($937.5 million), including 14.09 billion rubles (over $456 million) in first priority claims.
A total of 672 million rubles ($21.8 million) has been accumulated for debt repayment, including 589.6 million rubles ($19.1 million) in the liquidation period.
The Central Bank revoked the AMT Bank's license over unfaithful reporting in July 2011. At the time, the bank's deposits were 15 billion rubles ($486 million).
The Deposit Insurance Agency reported that each AMT depositor will be covered by up to 700,000 rubles. It estimated the banks payments to depositors at over 12 billion rubles (around $390 million), the largest amount in the agency's history.
The Moscow Commercial Court declared the AMT Bank bankrupt on June 20, 2012 after the agency filed for the bank's bankruptcy. The agency was appointed the bank's receiver in October 2011.
The AMT Bank is a universal financial institution with nine branches and 22 additional offices and four back offices. It is a former subsidiary of the Kazakh bank BTA, which held a 22% stake in the AMT Bank as of 2011. The BTA Bank was controlled by Mukhtar Ablyazov, who was accused of embezzling at least $4 billion from his former employer. Ablyazov fled Kazakhstan in 2009 as the countrys sovereign wealth fund, Samruk-Kazyna, assumed control of the BTA.