Putin warns against abuses during inspections of NGOs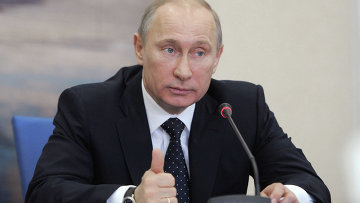 10:28 29/03/2013
MOSCOW, March 29 - RAPSI. The inspections carried out by the Prosecutor General's Office are aimed at making sure that NGOs are operating legally and are complying with Russian legislation. However, the human rights commissioner must monitor these checks to preclude any abuses of office, President Vladimir Putin has said.
"The Prosecutor General's Office is obliged to check the legality of the actions of all federal, regional and municipal authorities and public organizations. I believe that its goal in this case, too, is to check NGOs' compliance with Russian laws," Putin said at a meeting with ombudsman Vladimir Lukin.
He added that the Prosecutor General's Office is carrying out the inspections according to protocol. "These are routine measures based on the law enforcement agencies' intention to bring the operation of all organizations into compliance with the law," the president said.
Over 80 NGOs are being inspected in 22 Russian regions, the Agora interregional human rights association has said. The Prosecutor General's Office said that its inspection plans were approved in December 2012. At the end of last week, members of the Presidential Council for Civil Society and Human Rights sent a letter to Prosecutor General Yury Chaika asking him to explain the aim of these checks. On March 25, the Justice Ministry issued a commentary saying that the goal of the inspections is to determine whether NGOs are operating in accordance with their charter documents and Russian legislation.