Russian girl did not accuse her adoptive father of rape - US police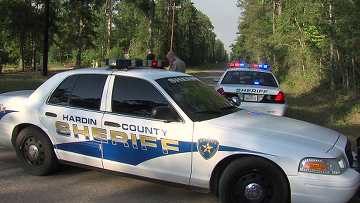 11:29 04/04/2013
MOSCOW, April 4 - RAPSI. Anastasia Klimova, a Russian girl who was adopted by US nationals Michael and Penny Deckert together with her siblings Alexei and Svetlana, has denied allegations that she was sexually abused by her adoptive father, said Sheriff Ed Cain of Hardin County, Texas, whose office led the initial probe into the claim, in a telephone interview with RIA Novosti.
The Texas Department of Family and Protective Services said the Texan authorities are investigating the claim of sexual abuse in an adoptive US family.
Penny Deckert told RIA Novosti in a telephone interview that her daughter had contacted local social workers with claims that she had been raped. Mrs. Deckert denied the allegations, as well as media reports claiming that they regularly abused and beat the three Russian adoptees.
"The daughter did not make the accusations, a friend did," Sheriff Cain said. "When we questioned the daughter, she denied the accusations."
Michael and Penny Deckert from Silsbee adopted Russian siblings Alexei (now 17), Anastasia (16) and Svetlana (15) from a Krasnokamsk orphanage in the Perm region in January 2003.
On March 21, 2013, social workers placed the two girls in a foster home pending a civil hearing an April 16. Alexei has been missing since June 8, 2012. Information about him has been posted on the website of the US National Center for Missing and Exploited Children.
Sheriff Cain said that last week they had turned the case over to the Texas Ranger Division, which conducts criminal investigations at state level, at the request of the Russian consulate in Houston.
Russias Investigative Committee has opened a probe into the girl's possible abuse, while the Foreign Ministry has expressed hope that the United States would supply it with full information on the case.