Suspects in acid attack on Bolshoi director appeal extended detention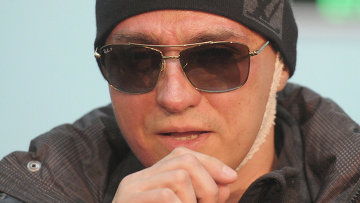 17:02 19/04/2013
MOSCOW, April 19 (RAPSI) - Two people accused of attacking Bolshoi Ballet Artistic Director Sergei Filin in January have appealed the motion to extend their detention, Tagansky District Court spokesperson Ksenia Lyapina told RAPSI on Friday.
The Moscow City Court has not yet scheduled a hearing of the appeals filed by lead dancer Pavel Dmitrichenko and his alleged accomplice Yuri Zarutsky, she said.
On Jan. 17, an assailant heaved what is believed to have been concentrated sulfuric acid in Filin's face as he attempted to enter his home. Filin suffered third degree burns. Despite initial fears to the contrary, he is expected to recover his vision. Shortly after the attack, a Bolshoi Theater spokesperson confirmed that Filin had recently received threats.
Filin has speculated the aim of the attack was to remove him from his position as artistic director and to destroy the prestigious Moscow ballet company's reputation.
Filin is currently undergoing treatment in Germany.
On March 5, the Interior Ministry announced the arrests of the alleged perpetrators of the attack. Zarutsky, who is suspected of having physically carried out the attack, was detained in Russia's Tver region. Andrei Lipatov, who is suspected of having been the driver in the operation, was also arrested. Dmitrichenko was arrested on suspicion of having paid the other two to carry out the attack.
Their arrests were upheld by the same court in early March. On April 16, the court extended the three suspects' detention.
If convicted, the assailants could face up to eight years in jail for willfully inflicting damage on the health of another individual.