Austria considers extradition of Russian banker in $60 mln embezzlement case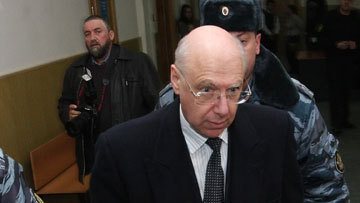 11:16 25/04/2013
VIENNA, April 24 (RAPSI, Andrei Zolotov) - The Vienna State Prosecutor's Office announced on Wednesday that the possibility of extraditing Russian banker Alexander Gitelson, detained in Austria for the alleged embezzlement of nearly $60 million, will be decided by the Criminal Court of Vienna.
However, the prosecutor office's press service told RIA Novosti that it was difficult to say how long it would take to come to a decision.
"It will take weeks rather than days. There are still a lot of documents which need to be submitted before we can set the hearing date," Thomas Vecsey of the Vienna State Prosecutors Office told RIA Novosti.
According to the St. Petersburg Investigative Department, Alexander Gitelson, former owner of the Bank of East European Finance Corporation (EEFC Bank, St. Petersburg) and former board chairman of Inkasbank, and former Inkasbank CEO Tatyana Lebedeva are suspected of embezzling over 1.9 billion rubles (around $60 million), which the finance committee of the Leningrad Region government deposited in Inkasbank in the period from May 2006 to May 2007.