Two nationalists detained in Moscow judge's murder investigation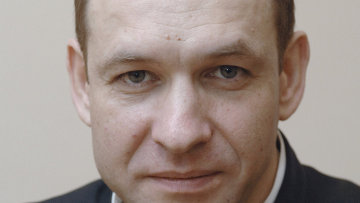 12:54 13/05/2013
MOSCOW, May 13 (RAPSI) - Two extremists, suspected of involvement in several high-profile cases, including the murder of Moscow judge Eduard Chuvashov and lawyer Stanislav Markelov, have been detained abroad, Investigative Committee spokesperson Vladimir Markin said on Monday.
Markin said that Ilya Goryachev and Mikhail Volkov were put on the international wanted list as part of the criminal case opened against the organizers and members of the BORN extremist group on charges of banditry, trafficking in arms, ammunition and explosive devices and numerous murders, including the murders of Chuvashov and Markelov.
The Russian authorities are currently formulating requests for the extradition of Goryachev from Serbia and Volkov from Ukraine, with a view to placing them in custody, in accordance with an earlier decision taken by Moscow's Basmanny District Court.
Judge Eduard Chuvashov was shot dead in the stairwell of his Moscow apartment in 2010.
During his career at the Moscow City Court, he reviewed over 20 high-profile criminal cases, some of which involved murder on ethnic grounds.
According to the Federal Security Service (FSB), the other suspects in the case, Maxim Baklagin and Vyacheslav Isayev, are Moscow region residents born in 1985. They are believed to have radical views and to have been members of underground armed groups since 2004.
Both were arrested in 2012 on suspicion of murdering Chuvashov. The suspects used weapons to resist their arrest. A Suomi submachine gun, a Makarov pistol and a hand grenade were seized.
In March 2012, investigators named a further suspect in the case, Moscow resident Alexei Korshunov, 28, who was detained in absentia on suspicion of murdering the judge in revenge for his rulings in extremism cases. Korshunov died in an accidental grenade explosion in Ukraine in October 2011.
Lawyer Stanislav Markelov was shot dead in Moscow on January 19, 2009. According to the investigation, Markelov was murdered for his active participation in an anti-fascist movement. Earlier, Markin said that Novaya Gazeta journalist Anastasia Baburova was shot dead for being a witness of Markelov's murder.
On May 6, 2011, the Moscow City Court sentenced Russian ultranationalists Nikita Tikhonov to life in prison and Yevgeniya Khasis to 18 years in prison for the murder of Markelov and Baburova.