Prime suspect's defense contest forensic results in Bolshoi acid attack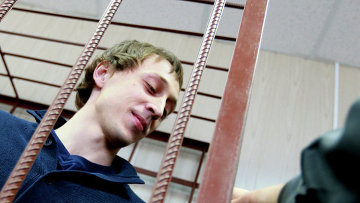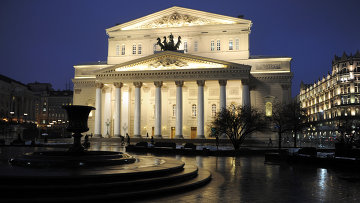 10:00 14/05/2013
MOSCOW, May 14 (RAPSI, Diana Gutsul) - The lawyers of Pavel Dmitrichenko, who is suspected of masterminding the attack against Bolshoi Theater Artistic Director Sergei Filin, plan to contest the forensics results which claim the attack caused serious bodily harm, lawyer Violetta Volkova told RAPSI.
Filin suffered third-degree burns to his face and eyes on January 17 when unknown assailants attacked him with what is believed to have been concentrated acid. Shortly after the attack, a Bolshoi Theater spokesperson confirmed that Filin had been sent various threats of late. Filin said the aim of the attack may have been to remove him from his position as artistic director and to destroy the prestigious Moscow ballet company's reputation.
Three men were arrested in March in connection with the attack, including the theater's star solo dancer Pavel Dmitrichenko, the alleged attacker Yury Zarutsky and driver Andrei Lipatov.
Dmitrichenko, 29, confessed to the police that he had organized the attack, but said he did not know that the perpetrator planned to use acid. The assault was reportedly motivated by Dmitrichenko's desire to avenge his girlfriend, a fellow dancer who had not been selected by Filin for key roles in the Bolshoi's productions.
If the attackers are found guilty of causing serious bodily harm, they may face a maximum sentence of eight years in prison.
Filin is currently undergoing treatment in Germany and, despite initial fears to the contrary, he is expected to recover his vision.