Kyrgyzstan asks US to explain the dismissal of Maxim Bakiyev's prosecution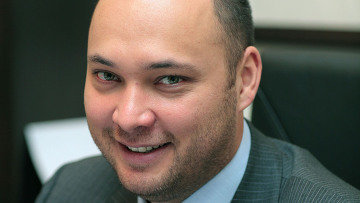 12:55 15/05/2013
BISHKEK, May 15 (RAPSI) - Kyrgyzstan has requested an explanation from the United States as to why the investigation against Maxim Bakiyev, the son of the former Kyrgyz President, has been closed, Daniyar Mukashev, a Kyrgyz Foreign Ministry official told reporters on Wednesday.
Bakiyev has been accused of securities fraud in the United States.
Bakiyev, who headed the Central Development, Innovation and Investment Agency in Kyrgyzstan under his father's presidency, was arrested in the UK where he had been living since fleeing Kyrgyzstan after the coup in April 2010. The US Department of Justice accused him of conspiracy to commit securities fraud and obstruction of justice, and sought to extradite him.
A London court released him on bail until the extradition hearing scheduled for May 13. However, it became known at the end of last week that the US authorities had dismissed the investigation for lack of sufficient evidence to file charges.
Bakiyev has been sentenced in absentia to 25 years in prison in Kyrgyzstan for corruption.
The Kyrgyz Foreign Minister earlier expressed his disappointment with the US decision to Ambassador Pamela Spratlen, saying that "one of the key principles of democracy - the supremacy of law and ensuring offender accountability - has obviously failed."
Kyrgyz political analysts believe that the US demand to extradite Bakiyev and his subsequent release from prosecution are ways of putting pressure on Kyrgyzstan, following President Almazbek Atambayev's decision to remove the US military base from the country in 2014.