Prosecutors, Tsarnaev seek continuance in Boston Bombing case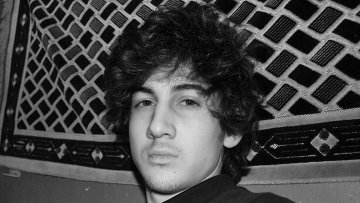 12:45 21/05/2013
MOSCOW, May 21 (RAPSI) - Federal prosecutors and suspected Boston bomber Dzhokhar Tsarnaev jointly filed Monday for a continuance of the upcoming probable cause hearing until July 2 at the earliest, according to court documents obtained by RAPSI.
Two blasts occurred on April 15 at the finish line of the Boston Marathon, America's most prestigious 26.2-mile race boasting such stringent entry requirements that only the best of the best are entitled to compete.
Three people were killed, including an eight-year-old boy present to cheer on his father. Upwards of 180 people were reported as injured.
Brothers Dzhokhar and Tamerlan Tsarnaev, aged 19 and 26 respectively, are suspected of having detonated two bombs made from pressure cookers at the Boston Marathon. Tamerlan was killed in a shootout with police later that same week. Dzhokhar was captured several hours later after a manhunt that shut down much of Boston and the surrounding areas.
Dzhokhar is charged with one count of using and conspiring to use a weapon of mass destruction, namely, an improvised explosive device, "against persons and property within the United States resulting in death," and one count of malicious destruction of property by means of an explosive device resulting in death.
Both charges carry the death penalty.
Federal prosecutors moved for preventive detention on April 22, and Tsarnaev voluntarily agreed.
According to the court filing, a probably cause hearing is presently scheduled to occur on May 30, but: "[i]n view of the complex factual and legal issues present in this case and the need for adequate time to obtain and review evidence," the parties are jointly seeking a continuance until July 2 at the earliest.