Investigators ask court to extend 'Russian Breivik's' detention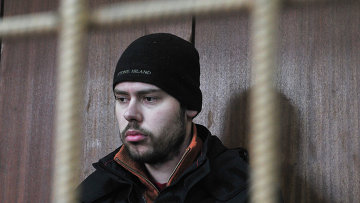 17:19 07/06/2013
MOSCOW, June 7 (RAPSI) - Investigators plan to ask the court next week to extend the detention of Dmitry Vinogradov, who shot six people in his office dead last November, Moscow Investigative Committee Department spokesman Sergei Stukalov told RIA Novosti on Friday.
Previously he said that the probe had been completed and that the defendant had started studying the case materials.
Vinogradov, 29, a Moscow lawyer, went into the office of the pharmaceutical company he worked for on the morning of November 7 and shot at his colleagues, killing three men and two women and wounding a fourth man, who later died in hospital.
Hours before the shooting, Vinogradov posted a message on a social network about his homicidal plans and expressed hatred for the human race. Forensic experts confirmed his sanity during the probe, despite his unbalanced state during the shooting spree.