American mother wins Russian custody row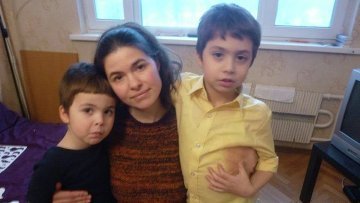 11:41 12/09/2013
MOSCOW, September 12 (RAPSI) - The Moscow City Court on Thursday has ordered Ilya Neustadt to return two sons to their American mother Rachael Neustadt, the court's press service told RAPSI.
The boys, Daniel and Jonathan, were both born in Switzerland before the family relocated to London in January 2011. Daniel holds a Russian passport and an expired US passport. Jonathan holds German, Russian, and American passports.
Two months following the family's move, in March 2011, the boys' mother Rachael Neustadt initiated the proceedings presently underway against her former husband Ilya Neustadt with an application for a non-molestation order, a court order prohibiting the use of violence and harassment.
The order was sought due to Ms. Neustadt having been a victim of domestic violence. She was then accommodated with the children in a shelter. Ms. Neustadt had been granted sole residence of the children and that a hearing had been scheduled for January 13, 2013 to determine the progression of contact rights between the boys and Mr. Neustadt.
It had allegedly been agreed that the boys would visit their father in Russia for Christmas, and that they would then return to their mother's care on January 7, 2013. The boys, however, did not return as planned.
Ms. Neustadt has turned to an international treaty that only recently entered into force in Russia in hopes of compelling the return of her young sons.