Armenian Power gang members plead guilty in LA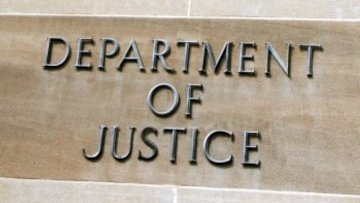 15:51 12/09/2013
MOSCOW, September 12 (RAPSI) - Eight individuals with such nicknames as "Thick Neck" and - appropriately - "Guilty" pleaded guilty Tuesday to charges connected with the activities of the so-called "Armenian Power" gang in Los Angeles, California, the US Department of Justice (DOJ) announced Wednesday.
The eight defendants were included alongside some 62 others to be charged in a 140-count indictment with a range of offenses related to the activities of the criminal enterprise, including among other things drug trafficking and illegal firearms possession.
The eight individuals that pleaded guilty included four members and associates of the gang, and four other individuals, according to the statement.
29 of the 70 defendants were charged with participation in the Armenian Power RICO Conspiracy. The Racketeer Influenced and Corrupt Organizations (RICO) Act, which essentially prohibits racketeering in interstate and foreign business enterprises, aims to eradicate organized crime.
According to the DOJ statement, "The RICO conspiracy charge alleges a host of illegal activities, many of which involved sophisticated fraudulent schemes of identity theft, bank fraud, credit card skimming, manufacturing counterfeit checks and laundering criminal proceeds, often electronically."
Karo "Guilty" Yerkanyan, Arman "Thick Neck" Tangabekyan, Artur "Cham" Pembejian, and Raymond "Rye" Tarverdyan were among the 29 charged that pleaded guilty to racketeering conspiracy Tuesday.
The DOJ statement noted that, "In addition [to the RICO conspiracy charge], defendants were involved in a variety of violent crimes, such as extortion, kidnapping and firearms offenses."
Beyond racketeering conspiracy, Guilty pleaded similarly to charges of bank fraud, aggravated identity theft, conspiracy to possess and intent to distribute marijuana, as well as a felon-in-possession of a firearm charge.
Thick Neck additionally pleaded guilty to bank fraud and aggravated identity theft.
Rye supplemented his racketeering conspiracy plea with one of bank fraud, and Cham pleaded guilty only to racketeering conspiracy.
Four other individuals pleaded guilty to charges ranging from aggravated identity theft to bank fraud.
The DOJ statement cites court documents in explaining that the Armenian Power gang was formed in the Los Angeles district of East Hollywood in the 1980s. It has been categorized as a street gang under state law and is thought to have a membership of upwards of 250 documented members. The statement goes on to explain: "According to court documents, Armenian Power members and associates regularly carry out violent criminal acts, including murders, attempted murders, kidnappings, robberies, extortions, and witness intimidation in order to enrich its members and associates and preserve and enhance the power of the criminal enterprise."