Navalny challenges "distortions" in transcript of his embezzlement trial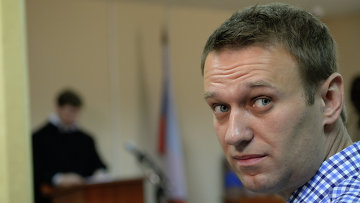 18:28 13/09/2013
MOSCOW, September 13 (RAPSI) – Attorneys for opposition activist and Moscow mayoral hopeful Alexei Navalny and his co-accused Pyotr Ofitserov, who were indicted convicted and sentenced on embezzlement charges, have filed with the court comments their remarks on that the transcript of their trial claiming contains omissions and distortions.
"I have sent remarks today which took 89 pages via postal office," Navalny's attorney Sergei Kobelev told RAPSI Friday that he had submitted 89-pages worth of comments on the transcript. He added that remarks comments concern omissions or distortions in the testimonies of the parties in to the case. In his wordsAccording to the attorney, Svetlana Davydova who represents Ofitserov, has also filed her remarkscomments as well.
Navalny was found guilty of timber embezzlement last in July stemming from a stint spent serving as an advisor to Kirov governor Nikita Belykh between May and September 2009. According to investigators, Navalny organized the theft of over 10,000 cubic meters of timber during that period in collusion with Vyatka Timber Company Director Pyotr Ofitserov and Kirovles CEO Vyacheslav Opalyov.
He was sentenced to five years in a penal colony, and his co-accused Pyotr Ofitserov received a four-year sentence. The two were held liable to pay a one million ruble fine between them.
Both Navalny and Ofitserov were released from custody until pending their appeal, which was filed with the court in late July. against the verdict is considered. It has reached the court late in July.