First arrest made in Gazprom shareholder embezzlement investigation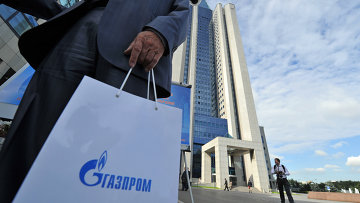 15:46 18/09/2013
MOSCOW, September 18 (RAPSI) - Moscow's Lefortovsky District Court ordered the detention Wednesday of Oleg Novak, one of seven men arrested this week on suspicion of having embezzled Gazprom shares.
A motion filed by investigators seeking Novak's detention claims that he is a participant in the alleged crime and a member of a group headed by Andrey Vishnevsky , who was also arrested.
Police earlier reported that the detained men were members of the so called "Taganskaya" criminal enterprise. Novak, 49, told the court that he is a registered resident of the Moscow region, works as the general director of a financial company, and has an minor daughter in his custody.
The Interior Ministry said earlier that the suspects were arrested in Moscow while attempting to steal 80 million rubles' worth of Sberbank shares. With the help of accomplices from the Baltic countries they are alleged to have forged legitimate shareholders' passports and used them to carry out the scam, which is estimated to turn in hundreds of millions worth of profit.