State-run entity head sentenced to 6,5 years in prison for embezzlement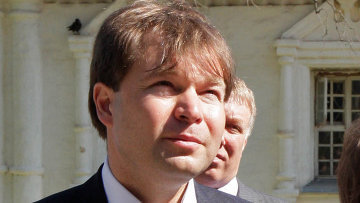 12:39 07/10/2013
MOSCOW, October 7 (RAPSI) – Former head of state-run entity was sentenced to 6,5 years in prison for embezzling 180 million rubles ($5 million) from a state development fund, Prosecutor General's Office reported on Monday.
The convicted Andrei Barkanov was a former head of Development and reconstruction of unique objects directorate.
According to the prosecutors, Barkanov, from November 2010 through March 2011 embezzled the funds that were allocated to complete long-term projects in two boroughs of North-west Moscow. The total damage inflicted by his actions stacked up to 180 million rubles ($5 million).
In April, The Prosecutor General's office reported that Barkanov was accused of embezzling 1,5 billion rubles that were allocated to his company to complete long-term development projects.
The court sentenced Barkanov to 6,5 years in prison and a 400,000 rubles ($12,500) fine, and satisfied the civil claims demanding compensation.