BMW loses Moscow court action over G-Drive brand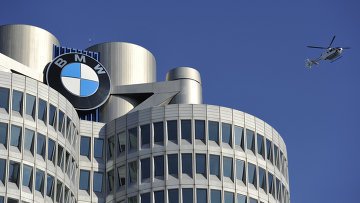 16:06 11/10/2013
MOSCOW, October 11 (RAPSI) – The Moscow Commercial Court has dismissed a claim filed by Bayerische Motoren Werke Aktiengesellschaft (BMW AG) contesting the Russian patent regulator's decision to grant legal protection to G-Drive brand registered by Russia's major oil producer Gazprom neft, RAPSI learned in the courtroom Friday.
BMW vehicles are branded with Drive-related marks all over the world, including IDrive, MyDrive, MDrive, SDrive. German carmaker filed an application with the regulator (Rospatent) seeking to ban G-Drive which is the name of fuel distributed by Gazprom Neft, a subsidiary of the national gas giant Gazprom.
Rospatent dismissed the application by ruling that the trademarks in question were not similar.
Gazprom neft argued that the "Drive" component is commonly used in regard to cars. The company cited the results of a survey conducted by the VTsIOM national pollster which said that consumers do not confuse the brands. Moreover, very few respondents appeared aware of the BMW trademarks.
German carmaker brought the case to court which has sided with the regulator.