Panamanian ship seized by Russian authorities for poaching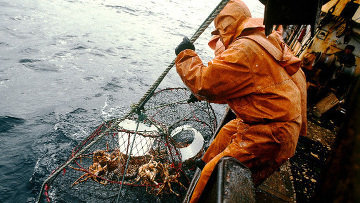 10:51 24/10/2013
MOSCOW, October 24 (RAPSI) – Bailiffs have turned a Panamanian ship called Rain, which was detained for poaching, over to Russian authorities, the Federal Bailiff Service reports on Thursday.
The ship, which was sailing under a Sierra Leone flag, was detained by border control authorities in the Okhotsk Sea while allegedly transporting illegal goods – 60 tons of crab meat and more than 20 tons of whelk meat. The ship was registered under Panamanian Crown Logistics S.A.
The court ruled that the ships captain was harvesting resources in the Russian Federation's exclusive economic zone without necessary permit, and confiscated the ship.