Russian high-tech export defense seeks clarity on investigators' surveillance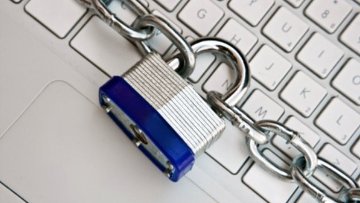 16:56 15/11/2013
MOSCOW, November 15 (RAPSI) - Defense attorneys in a US criminal case against an alleged Russian military procurement network are seeking to compel prosecutors to disclose certain information connected with the searches carried out during the investigation, according to court documents obtained by RAPSI.
A request has been filed with the court seeking, among other things, the disclosure of information on: "Warrantless searches not conducted pursuant to either Rule 41 or FISA, including, by way of example, the [US National Security Agency (NSA)]."
The US Department of Justice (DOJ) announced in October 2012 that 11 members of an alleged secret Russian military procurement network have been charged with illegally shipping sophisticated microelectronics to Russia's military and intelligence agencies.
The charges read that alleged ringleader Alexander Fishenko, a naturalized US citizen, had been running an elaborate scheme since 2008 that tricked customs agents into believing that his company - the Houston-based Arc Electronics, Inc. - manufactured and shipped routine products to Russia. Instead, the suspects provided Russia with "controlled, sensitive technologies" that can be used for radar and surveillance and weapons guidance systems, as well as detonation triggers.
Thursday's letter explains that defense wrote to the government on October 30 of this year requesting the disclosure of "certain information regarding the searches it conducted during its investigation of the defendants," in order to file motions to suppress as appropriate.
On November 8, the government followed up with a letter that – according to the defense – largely reiterated earlier disclosures. The letter went on to claim that electronic surveillance and physical searches were carried out pursuant to the Foreign Intelligence Surveillance Act (FISA), but that the FISA evidence would not be used, and that additional evidence was gathered by way of searches pursuant to legitimately issued warrants, as well as several "trash covers."
Discontent with this response, the letter penned by the defense team Thursday argues that the government's response was insufficient based on the theory that the government should have stated whether its searches were carried out with or without warrants and that it should have identified with specificity the parts of the statutes which had purportedly served to authorize these searchs.
Next the defense team argued that the government should be required to disclose, "whether any of the defendants' conversations were overheard pursuant to electronic surveillance conducted pursuant to Title VII of FISA."
The defense team then argues that the government should be required to acknowledge whether any searches were carried out against the company or the named defendants pursuant to alternative regulations.
According to the letter, these could include, among other things, "Warrantless searches not conducted pursuant to either Rule 41 or FISA, including, by way of example, the NSA," going on to assert that, "recent disclosures regarding the NSA and the DEA confirm that the government has intentionally masked possibly unlawful searches by using their fruit to conduct secondary, facially lawful searches."
The letter goes on to urge the court to order prosecutors not only to rely on their present knowledge of the situation, but to "speak with any others involved in the investigation that might be aware of responsive information of which you are not privy."