Latvia violated mother's rights by returning her child to Australia - ECHR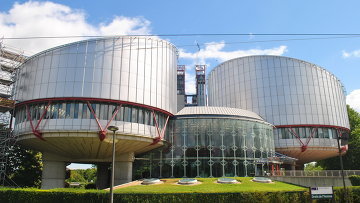 11:53 27/11/2013
MOSCOW, November 26 (RAPSI) - The European Court of Human Rights has delivered a Grand Chamber judgment on the chamber ruling of November 2011 according to which the Latvian court order to return the applicant's daughter to live with her father in Australia breached her family rights, reads the ECHR decision published on Tuesday.
The applicant, a Latvian national, gave birth to her daughter in 2005 while living in Australia. Following her separation from the girl's father, she left Australia for Latvia with her daughter in 2008. The father applied to an Australian Family Court, which recognized his parental rights and held that he had had joint parental responsibility with the mother since the child's birth.
The Australian authorities sent their Latvian counterparts a request for the child's return to Australia, referring to the 1980 Hague Convention on the Civil Aspects of International Child Abduction. In November 2008 a Latvian court ordered the return of the child to Australia, finding that the child's removal to Latvia had been wrongful under the principles of the 1980 Hague Convention.
The applicant appealed against this judgment and submitted a psychological report, compiled at her request, which concluded that there was a risk the child could suffer psychological trauma in the event of immediate separation from her. However, in January 2009 the Riga Regional Court upheld the first-instance judgment.
On May 8, 2009, the applicant lodged an application with the European Court of Human Rights, which concluded on November 15, 2011 that the Riga Regional Court had violated Article 8 of the Hague Convention by not taking into account the argument that forcefully returning the child to Australia could cause her potential psychological harm.
The girl's father took her back to Australia. The applicant, who is now back in Australia and working for a public institution, has regular contact with her daughter, the court ruling reads.