Moscow City Court grants piracy claim against Pirate Bay founder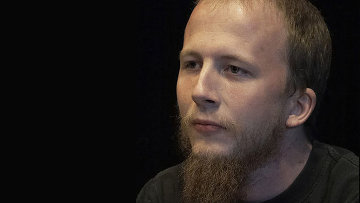 14:42 10/12/2013
MOSCOW, December 10 (RAPSI) – The Moscow City Court granted a claim against the founder of Pirate Bay Gottfrid Svartholm Warg and hosting provider PRQ, that concerned several cases of online piracy, RAPSI reports from the courtroom.
Several Russian media holding companies, including VGTRK, Gazprom Media, Central Partnership, Amedia, Non-Stop Production and Star Media, filed complaints against Gottfrid Warg and PRQ. The claims demanded blocking the pirate copy of a recently released "Stalingrad" motion picture.
In October and November the court upheld four of the eight suits filed against him.
The Pirate Bay was established in November 2003 and is among 100 most popular websites in the world. It provides torrent files and magnet links to facilitate peer-to-peer audio and video file sharing using the BitTorrent protocol. The site operates in 30 languages, including Russian.
In 2006, Swedish police shut down the website and confiscated its computers and servers over alleged copyright violations, but several days later the site was up and running again. It now uses servers located outside Sweden.
In June 2013, a Swedish court found Warg, 27, guilty of fraud for hacking mainframes to make illegal money transfers and sentenced him to two years in prison.