Ukrainian "criminal pioneer" sentenced to 18 years for US cybercrimes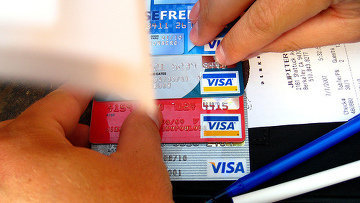 12:53 13/12/2013
MOSCOW, December 13 (RAPSI) - A Ukrainian national referred to by the US Department of Justice (DOJ) as "one of the world's most prolific cybercriminals" and by prosecutors as a "criminal pioneer" was sentenced by a US federal court Thursday to 18 years in prison in connection with his role in co-founding a website that operated as a marketplace for stolen financial data, hacking, and money laundering.
According to a DOJ press release, defendant Roman Vega pleaded guilty in 2009 to conspiracies to commit money laundering and access device fraud.
Speaking on the matter, Acting Assistant Attorney General Mythili Raman, "Vega helped create one of the largest and most sophisticated credit card fraud sites in the cybercrime underworld – a distinction that has earned him the substantial sentence he received today."
The DOJ release asserts that Vega founded one of the earliest websites aimed at introducing buyers and sellers looking to trade in stolen credit card information in the 1990s, before co-founding CarderPlanet in the early 2000s.
A sentencing recommendation letter submitted by prosecutors in October describes Vega as a "carder," or one who conspired with others to steal a great deal of credit card information by way of hacking and other means, who in turn sold the information to others. In addition to this, he founded two marketplaces for the trade in stolen credit card information, according to the letter.
The letter goes on to explain the case in the following terms: "Through his criminal leadership, he cofounded one of the most notorious websites for computer hacking, money laundering and credit card fraud. His website, CarderPlanet, became an infamous online criminal marketplace where untold millions of stolen credit card numbers were sold, and helped create the illicit infrastructure that cybercriminals needed to buy and sell their stolen credit card data – an infrastructure that cybercriminals continue to use to this day, at great detriment to U. S. financial institutions and other businesses."
At one point CarderPlanet had upwards of 6,000 members and a mafia-esque leadership structure, according to the DOJ release – adding by way of an example that the head of the website was referred to as the Godfather. The Godfather's immediate inferiors consisted of a group of Dons – one of whom was Vega, the release explains.
According to the sentencing recommendation letter, Vega was arrested in Cyprus in 2003 for violating the country's local laws. After having seized Vega's laptop in the process, the Cypriot authorities handed it over to US authorities. Vega was prosecuted and convicted in Cyprus, where he served out his sentence until May 2004.
The day of his release, he was detained in Cyprus in accordance with a US arrest request FILED BY California prosecutors. The following month, he was transferred to the US and arraigned in California. He pleaded guilty in 2006 to 20 counts relating to fraudulent credit card transactions.
Then in 2007, before he was sentenced in the California case, Vega was transferred to New York to face the case that he was sentenced for today. Vega pleaded guilty in 2009 to both counts of the indictment against him. He then tried to withdraw his guilty plea, blaming ineffective assistance of counsel. In May 2012 the New York federal court denied his efforts to withdraw the guilty plea.