Tsarnaev defense team, prosecutors grapple over venue-change motion deadline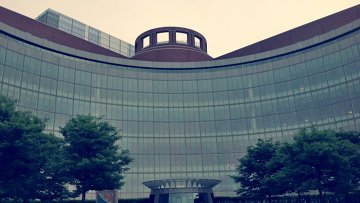 17:57 24/12/2013
MOSCOW, December 24 (RAPSI, Ingrid Burke) - US federal prosecutors are at odds with suspected Boston Marathon bomber Dzhokhar Tsarnaev's defense team over the filing deadline for a Motion to Change Venue, as evidenced by court documents released Monday.
According to a motion filed Monday by prosecutors challenging an earlier defense motion to vacate the deadline, any venue-change motions are presently due by February 28, which – prosecutors note – is already "some ten months after the commission of the crimes charged in the Indictment."
The prosecution adds: "The defendant presents no compelling reason to extend the date for filing to some indefinite time in the future."
The motion expresses further discontent on behalf of the government owing to the fact that while the defense team allegedly argued that the data collection process would be an arduous one, no work has yet begun as Tsarnaev's lawyers plan to wait until January. According to prosecutors, the defense has not provided an explanation with regard to the delayed data collection process.
Prosecutors further questioned why the defense team doesn't seem to be addressing other issues relevant to the venue question.
The motion asserts that while the defense suggested that a delay would be important due to the fact that every event that receives attention threatens to skew public perception, in fact, "This meritless argument would unnecessarily impede preparation of this case for trial. If this statement were true, no venue motion could ever be brought until every pre-trial event had concluded."
To support their point, prosecutors cited case law in advancing the theory that even pervasive, adverse pretrial publicity will not invariably bring about an unfair trial.
The US Federal Rules of Criminal Procedure dictate with regard to venue: "Unless a statute or these rules permit otherwise, the government must prosecute an offense in a district where the offense was committed. The court must set the place of trial within the district with due regard for the convenience of the defendant, any victim, and the witnesses, and the prompt administration of justice."
In closing, the prosecution motion states that the defense has previously moved to postpone deadlines set for a death penalty decision, a fall 2014 trial date, and numerous substantive motions, before asserting: "Allowing this matter to continue without a definite date for the defendant to file any challenge to venue will necessarily and adversely impact the prompt administration of justice which can be assured by the scheduling of a prompt motion deadline and a prompt trial."
At about 2:49pm on April 15, two explosions occurred near the finish line of the Boston Marathon. IEDs devised from pressure cookers, low explosive powder, shrapnel, adhesive, and other materials were hidden in backpacks that were then placed near metal barricades in areas packed with hundreds of spectators.
According to a related indictment, "Each explosion killed at least one person, maimed, burned and wounded scores of others, and damaged public and private property, including the streets, sidewalk, barriers, and property owned by people and businesses in the locations where the explosions occurred."
The following four days were consumed by a dramatic and at times extremely violent manhunt for the suspects, who were identified by name on April 19 as Dzhokhar (19) and his brother Tamerlan Tsarnaev (26). The manhunt entailed the presence of thousands of law enforcement personnel from local, state, and federal agencies, and resulted in a veritable lockdown through parts of the greater Boston area.
Tamerlan was killed during a police shootout, and Dzhokhar was arrested on the evening of April 19 after having been discovered hiding in a dry-docked boat in the Boston suburb of Watertown.
He was then charged in a criminal complaint dated April 21 with the use of a weapon of mass destruction and malicious destruction of property resulting in death.
Then on June 27, a federal grand jury returned a 30-count indictment against Dhzokhar. The charges include the use of a weapon of mass destruction resulting in death and conspiracy and the bombing of a place of public use resulting in death and conspiracy among others.
According to an accompanying FBI press release, seventeen of these charges carry sentences of up to life imprisonment or the death penalty, and the rest carry sentences of life imprisonment or imprisonment for a fixed period.
At an arraignment hearing on July 10, Dzhokhar pleaded not guilty to all charges pending against him.