Russian Justice Ministry to release statement on Pussy Riot ECHR case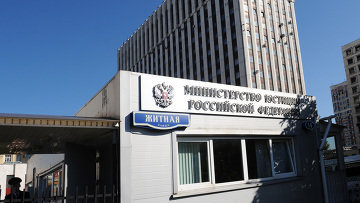 11:18 25/12/2013
MOSCOW, December 25 (RAPSI) – Russian Justice Ministry plans to release a statement concerning its position on the Pussy Riot case and send it to the European Court of Human Rights by March 26, 2014, the Ministry announced on Wednesday.
Pussy Riot members Nadezhda Tolokonnikova, Maria Alyokhina, and Yekaterina Samutsevich filed a complaint with the ECHR on June 19, 2012 alleging various violations of the European Convention of Human Rights (Convention). The application concerns articles 10, 5, 3 and 6 of the Convention, alleging that the Russian authorities violated the band's member rights to free expression, fair trial and humane treatment.
Tolokonnikova and Alyokhina were freed after serving nearly 21 months of a two-year sentence for hooliganism. They were jailed for performing a "punk prayer" in Moscow's Christ the Savior cathedral as part of a political protest in 2012.
The prison amnesty was proposed by President Putin in early December to mark the 20th anniversary of the Russian Constitution.
The Pussy Riot women had been due for release in March 2014. The third convicted Pussy Riot member, Yekaterina Samutsevitch, was convicted of hooliganism but her sentence was suspended on appeal and she was released last year.