US company appeals decision denying it the right to Russian soda trademarks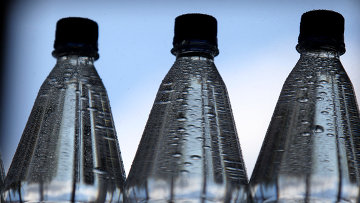 15:41 27/12/2013
MOSCOW, December 27 (RAPSI) – US Vosk International Co. (Vosk) has filed an appeal to a court decision that recognizes the rights of the Russian firm Aqua-life to three trademarks Duchesse, Estragon and Extra-Cider , read the court materials available to RAPSI.
The case was initially brought by Vosk, a Washington beverage importer and distributor that has been in business in the United States since 1997, against Russian defendants Zao Gruppa Predpriyatij Ost (Zao Gruppa) and Zao Ost Aqua (Zao Aqua).
According to an earlier order issued in the same case, Zao Gruppa owns Zao Aqua. Both were in the business of manufacturing, bottling and selling non-alcoholic beverages in Russia.
In March 2004, Zao Aqua agreed to sell three beverages – Duchesse, Estragon and Extra-Cider – to Vosk. The contract stipulated that Zao Aqua would alter its formula to suit Vosk's needs, and would use stylized English-language labels created by Vosk. Vosk began importing and selling the beverages in the summer of 2004.
In September 2004, Vosk filed international trademark applications with the US Patent and Trademark Office (PTO), seeking to register the above three names and respective labels. Based on their own trademarks, Zao Gruppa and Zao Aqua opposed the patent office's decision to grant these international trademarks.
In April 2010, Zao Gruppa and Zao Aqua Zao dissolved and assigned their common law rights to the trademarks to its successor-in-interest, Aqua-Life, a Russian company that manufactures, bottles and sells soft beverages.
In mid October, a federal court in Washington upheld the PTO decision to dismiss Vosk's request for the right to register Aqua-Life's trademarks. Vosk subsequently appealed the decision in the US Ninth Circuit Court of Appeals.
Vosk was registered in Washington in 1997 and is owned by Hrachik Voskanyan. The company has documents to prove that it had permits to import alcoholic beverages to the Untied States, in particular Ukrainian vodka.