UK car manufacturer sues Russian patent agency over Funny Jaguar brand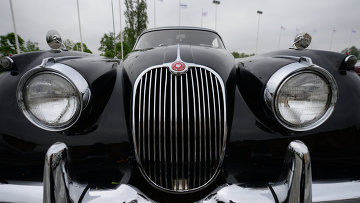 11:46 23/01/2014
MOSCOW, January 23 (RAPSI) – Jaguar Land Rover has filed a suit against the Russian Federal Service for Intellectual Property (Rospatent) seeking to invalidate their decision to provide legal protection for the Funny Jaguar trademark, Izvestia newspaper wrote on Thursday.
The trademark was registered in 2012 at the request of businessman Alexander Petrov under three classes of the Nice Classification of Goods and Services: vehicles, advertising, and games and playthings. The trademark includes the brand name "Funny Jaguar" written in an unusual font and is used for children's bicycles.
In February 2013, Jaguar Cars Ltd filed a complaint with Rospatent, saying that the new trademark bears a confusing similarity to the Jaguar trademark, the newspaper writes.
Rospatent's Chamber for Patent Disputes concluded that there is no similarity between the trademarks Funny Jaguar, Jaguar Racing and Jaguar Selected, which denote different items, even though they all include the word "Jaguar."
Jaguar Land Rover is the UK's largest automotive manufacturing business, built around two iconic British car brands: Land Rover, the world's leading manufacturer of premium all-wheel drive vehicles and Jaguar, one of the world's premier luxury sports saloon and sports car marques.
Jaguar Cars Limited was founded by William Lyons and William Walmsley as the Swallow Sidecar Company in 1922. The company was renamed Jaguar Cars Ltd in 1945.
The hearing of the claim filed by Jaguar Cars Ltd against Rospatent has been scheduled for February.