Bank of Moscow to pay $9.5 mln to settle alleged US sanctions violations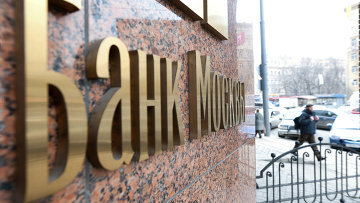 13:29 28/01/2014
MOSCOW, January 28 (RAPSI) - The Bank of Moscow has agreed to settle potential civil liability in the US for allegedly violating restrictions aimed at combatting the proliferation of weapons of mass destruction, according to an information sheet released by the US Treasury Department (Treasury) Monday.
According to the release: "Joint-Stock Commercial Bank [Bank of Moscow] of Moscow, Russian Federation, has agreed to remit $9,492,525 to settle potential civil liability for 69 alleged violations of Executive Order 13382 of June 28, 2005 [EO 13382], and the Weapons of Mass Destruction Proliferators Sanctions Regulations."
According to Treasury's website, EO 13382 "blocks the property of specially designated WMD proliferators and members of their support networks," effectively denying such groups and individuals access to the US financial and commercial arenas. The Treasury's Office of Foreign Assets Control (OFAC) administers the program.
Among other things, the Weapons of Mass Destruction Proliferators Sanctions Regulations prohibit various transactions and transfers involving blocked property.
The Treasury noted Monday that in October 2007 the OFAC had designated Bank Melli Iran ZAO of Moscow Russia (BMI Russia) under EO 13382.
Between January 2008 and July 2009 – according to the Treasury statement – the Bank of Moscow sent 69 transfers of funds totaling upwards of $41 million either for or on the behalf of BMI Russia, to or via the US. US financial institutions in turn processed all of the transfers without manual intervention, according to the statement.
The OFAC found several mitigating factors in the Bank of Moscow's favor: "Bank of Moscow has not received a penalty notice or Finding of Violation from OFAC in the five years preceding the earliest date of the transactions giving rise to the alleged violations; Bank of Moscow took remedial action to improve compliance with U.S. sanctions laws and regulations; and Bank of Moscow cooperated with OFAC's investigation by signing a statute of limitations tolling agreement."
As for aggravating factors, OFAC found among other things that the Bank did not exercise an appropriate amount of caution or care in order to avoid the conduct that gave rise to the alleged violations and that its conduct resulted in significant harm to the objectives of the US sanctions program.