Hearing into Zorro Productions' case against Russian circus adjourned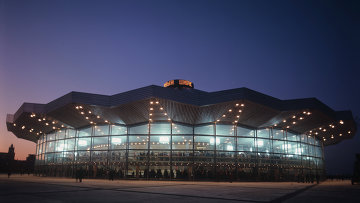 16:13 07/02/2014
MOSCOW, February 7 (RAPSI) – The Ninth Commercial Court of Appeals has postponed until Feb.28 a hearing on US Zorro Productions' appeal against a lower court's ruling to dismiss a lawsuit to collect 30 million rubles ($863,810) from Russian State Circus Company (Rosgostsirk) for the use of the Zorro brand, RAPSI reports from the court.
The US company initiated the suit after Tamerlan Nugzarov from Rosgostsirk staged a circus show, Viva Zorro, at the Big Moscow Circus on Vernadskogo Prospekt in Moscow. Nugzarov also toured several Russian cities with the show in 2011 and 2012.
A Zorro Productions representative said in court that his company owns the rights to the Zorro character, and that the Russian circus had not asked for permission to use the image. A Rosgostsirk representative argued that there were no documents among the case materials proving that Zorro Productions had registered ownership of the character. The plaintiff has not indicated the work of fiction in which the said character appears as a copyrighted object, the circus spokesperson said.
According to the Rosgostsirk's press service, they have officially registered the Viva Zorro title with the Russian Authors' Society, and Nugzarov has the legal right to use it.
The court concluded that it could not form a reliable judgment about the identity of the character in the circus show with the character cited by the plaintiff, because the plaintiff had not provided relevant proof.
Zorro Productions Inc., located in Berkeley, California, controls the worldwide trademarks and copyrights in the name, visual likeness and the character of Zorro. Rosgostsirk is a state circus company that unites over 70 permanent and traveling circuses.