Coca-Cola trademark claim reaches Russian Intellectual Property Court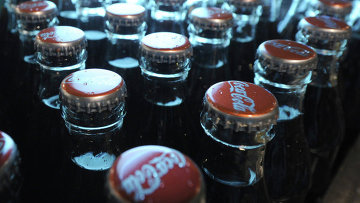 18:04 19/02/2014
MOSCOW, February 19 (RAPSI) - Coca-Cola Co. has filed a trademark infringement claim with Russia's Intellectual Property Court (IP Court) against businessman Oleg Tsirikidze, RAPSI learned in the courtroom Wednesday.
The world's largest soft-drink maker is seeking to ban the Russian businessman from producing beverages in bottles that are allegedly subject to its protected trademark, which is registered with Russian patent agency (Rospatent).
The claim was filed after a Russian commercial court dismissed the suit in July 2013 and the company's appeal against the judgment failed in November. The courts sided with the businessman after he filed a report made by the UNO Marketing Company, claiming that there were no signs of alleged trademark infringement.
IP Court was established by presidential order on December 8, 2011. Then President Dmitry Medvedev signed a federal law amending laws on Russia's judicial system and on commercial courts in view of the establishment of the Intellectual Property Court. The law set out the IP Court's place in the Russian commercial court system.