US teen hits setback in suing parents for tuition, allowance – report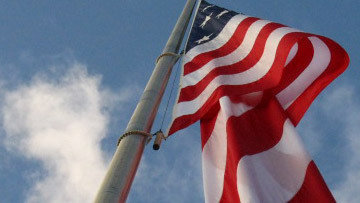 14:06 05/03/2014
MOSCOW, March 5 (RAPSI) - 18-year-old American student Rachel Canning hit a setback Tuesday in her efforts to compel her parents to provide financial support when a New Jersey court ruled that her parents should not be required to pay her high school tuition, ABC News reported Tuesday.
Canning filed the lawsuit based on her parents' alleged refusal to pay the tuition at her private high school, as well as her university tuition. Canning claims that her parents threw her out of the house after her 18th birthday, while her parents assert that she left voluntarily based on her refusal to respect house rules.
Her father, Sean Canning, was quoted in the report as having stated: "Private school, new car, college education; that all comes with living under our roof."
She reportedly sought funds for her tuition at both institutions, as well as a declaration of her financial dependence on her parents, a weekly allowance, and legal costs.
In holding on Tuesday that her parents should not be required to pay for Canning's high-school tuition, the court further denied the allowance and legal-fee requests, according to the report.
According to the report, the court's ruling on the college tuition will be delayed for a period after the presiding judge asked lawyers to consider the potential policy issues that might emerge if the precedent were to be established that parents should factor the fear of litigation into their rule-making at home.
The next hearing will reportedly be held on April 22.