Attorney tried to steal major Russian retailer founder's inheritance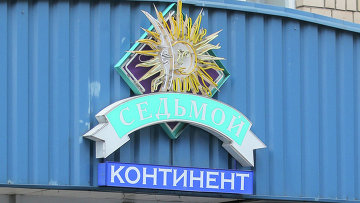 13:28 21/03/2014
MOSCOW, March 21 (RAPSI) - Moscow-based attorney, Yelena Panova, has been arrested for fraud after filing a claim that the son of a Tula Region woman she represented has rights in the Yevgeny Mylnikov inheritance distribution ruling, Kommersant reported Friday. Yevgeny Mylnikov was a founder of then major Sedmoi Kontinent grocery store chain and died in 2012.
According to the newspaper, the woman heard that the late Mylnikov, who left behind 300 million rubles in Moscow real estate and one billion euros worth of foreign assets, only had a mother and an adult daughter as successors. Panova allegedly found a single mother with a child in the Tula Region, and forged a court ruling that identified Mylnikov as the biological father of the woman's four-year-old boy and took it to court.
When an inquiry started into the attempted fraud, the mother of the boy disappeared and are still wanted by federal officials. Panova, who represented the woman in court, was arrested in her apartment in southern Moscow. She denies all the charges and claims that Mylnikov's runaway "lover" granted her power of attorney to represent her interests and that she was only doing her job. However, another suspect, currently under court order not to leave the city, testified that Panova instructed her to look for suitable candidates to use in the Mylnikov inheritance distribution ruling.
The court ordered that Panova be detained for two-months.