$2 bln suit against top Russian Mezhprombank managers set for June 26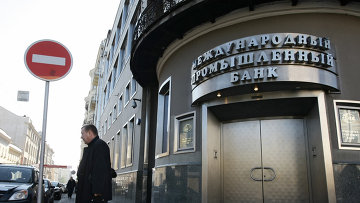 11:37 24/03/2014
MOSCOW, March 24 (RAPSI, Sergei Feklyunin) – A 75-billion-ruble (over $2 billion) lawsuit against the top managers of mogul Sergei Pugachyov's Mezhprombank (MPB) is set for June 26, RAPSI learned in the Moscow Commercial Court Monday.
A claim against top managers of the bank, including Pugachyov himself, was filed by the Deposit Insurance Agency (DIA) on December 2.
DIA is acting as the bank's bankruptcy receiver and is seeking over 68.4 billion rubles jointly from Pugachyov and Marina Illarionova, chairwoman of the bank's board.
The agency is also seeking over 7.1 billion rubles jointly from two former chairpersons of the board - Aeksei Zlobin and Alexander Didenko.
The bank's problems started in July 2010 after it technically defaulted on EUR 200 million in Eurobonds. The bank also cross-defaulted on a EUR 200 million Eurobond issue maturing in 2013.
Mezhprombank was stripped of its banking license on Oct. 5, 2010 and recognized as bankrupt on November 2010. A criminal case on the charges of premeditated bankruptcy was initiated in 2011. Pugachyov isn't listed officially as one of the bank's owners, but he is considered to be the real beneficiary of the bank.
The Basmanny District Court issued an arrest warrant for Pugachyov in December after he was placed on a wanted list. His attempt to revoke the order failed last week as an appeal challenging the issuance of an arrest order was dismissed by a Moscow court.