YUKOS minority shareholder loses bid against Khodorkovsky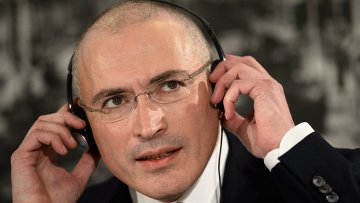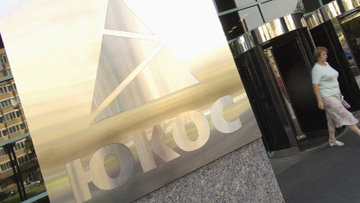 15:03 01/04/2014
MOSCOW, April 1 (RAPSI) – The Ninth Commercial Court of Appeals will not review the lower court ruling that dismissed a compensation lawsuit filed by Yuganskneftegaz minority shareholder against YUKOS former CEO Mikhail Khodorkovsky, RAPSI reports from the courtroom on Tuesday.
In July 2012, The Moscow Commercial Court turned down the lawsuit filed by minority shareholder Nikolai Zelyanin, this decision was later back by the cassation and appellate courts. Nevertheless, Zelyanin continued to press for an additional judgment.
In the claim, Zelyanin states that according to the sentence issued to Khodorkovsky by a Moscow court in 2010, he, as a minority shareholder, sustained moral and financial damage as a result of Khodorkovsky's wrongdoings.
According to Zelyanin, Khodorkovsky should compensate him for the crime confirmed by two sentences issued by Moscow courts, for a sum proportional to the stock value in his period of being a Yuganstneftegaz shareholder.
Khodorkovsky's representative at the hearing noted that all compensation issues for the crime the mogul was convicted for was resolved in the sentence issued by the Khamovnichesky district court in 2010. Any commercial or civil litigation thus would contest the already issued criminal sentence, which is unacceptable in the eyes of law.
In 2005, Khodorkovsky was sentenced to eight years in prison for fraud and tax evasion. The second trial commenced in March 2009 and concluded with a guilty verdict in December 2010. The Khamovnichesky District Court of Moscow sentenced the oil tycoon to 14 years in prison for oil theft and money laundering.
Khodorkovsky was released December 20 from serving out his sentence further as Russian President Vladimir Putin signed a decree pardoning him.