Austria investigates money laundering case against Ukrainians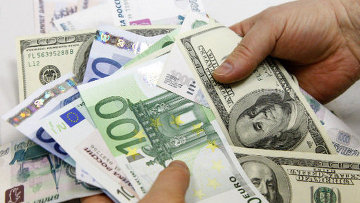 16:48 15/04/2014
MOSCOW, April 15 (RAPSI) – The Vienna prosecutor's office is investigating several Ukrainians, some of them with close ties to the country's former government, on suspicion of money laundering, Reuters writes, citing statements made by the Austrian law enforcement agencies.
According to the Austrian Justice Ministry, it is investigating a number of Ukrainians over money laundering and other crimes, including former Prime Minister Mykola Azarov and his son Oleksii.
A spokesman for the Vienna prosecutor's office declined to say who the other people under suspicion were.
Reuters writes that Switzerland's public prosecutor has opened two formal money laundering investigations into unnamed associates of the ousted President Viktor Yanukovych, who is suspected of human rights abuses and misuse of state funds.
The assets of dozens of Ukrainians have been frozen in the European Union and Switzerland at the request of Ukraine's new government.
Ukrainian businessman Dmytro Firtash was arrested in Vienna last month at the request of US authorities that are investigating corruption charges. He was released on bail of EUR 125 million ($173 million) pending a ruling on whether he can be extradited to the United States.
Firtash and five other businessmen are suspected of giving bribes worth an aggregate of $18.5 million to Indian politicians to secure mining licenses in India. Firtash has dismissed the charges as groundless and politically motivated. He said that Ukraine is a US-Russian "battlefield" and that he had "ended up in the middle."