Criminal charges brought against Russian aerospace chief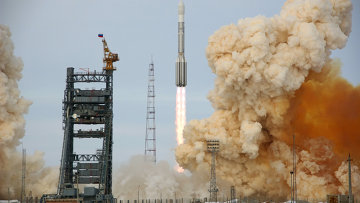 11:29 16/04/2014
MOSCOW, April 16 (RAPSI) - The Central Federal District Investigative Department of the Russian Investigative Committee has opened a criminal case against Vitaly Lopota, President of Energia Space Corporation, flagship company of the Russian Space Agency for manned programs, Izvestia reported Tuesday.
Lopota has been charged with causing 41 million rubles ($1.14 mn) in damages to the company as a result of financing the Sea Launch project.
Since 2010, the sea-based spacecraft launch service for Zenit rockets has been funded by Energia's subsidiaries, beneficiaries of Sea Launch AG that owns assets in the Sea Launch project.
In 2010, Energia received 5.2 bn rubles in loans from commercial banks with an 8% annual interest rate, a source in the Federal Security Service told Izvestia. Some 3.4 billion was transferred to Energia's Experimental Machine Engineering Plant as an advance payment under state contracts for production of manned spacecraft. As instructed by Lopota, the director of the plant signed loan agreements for 2.2 bn rubles with Energia Overseas and for 1.174 bn rubles with Energia Logistics, both taking an interest in Sea Launch AG capital assets. Both loans included an annual interest rate of around 5%. As a result, Energia paid 41 million rubles more for the loan than it received from Energia Overseas and Energia Logistics.
The case was opened based on evidence of a violation under Article 201 Part 1 of the Russian Criminal Code ("The use of authority by a person discharging managerial functions in a for-profit or any other organization in defiance of the lawful interests of the organization").