Ex-head of Kazakh BTA Bank accuses French prosecutor of slander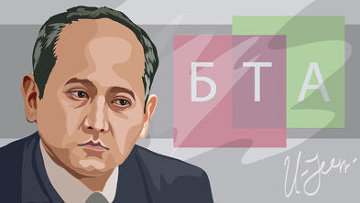 10:27 30/04/2014
PARIS, April 30 (RAPSI) – The former head of the Kazakh BTA Bank, Mukhtar Ablyazov, whose extradition case is being heard in France, has accused public prosecutor Solange Legras of slander. She said Ablyazov tried to influence the French court.
AFP reported on Tuesday that the scandal flared up over text messages and emails between Legras and Ukrainian attorneys posted on a Ukrainian website in late March. The website also published extensive documentation that appears to prove that Ukraine's extradition request targeting Ablyazov was fabricated by representatives of BTA Bank in collusion with a Ukrainian investigator.
Commenting on this in early April, Ms. Legras said the hacking of her site was an outrage and an attempt to intimidate French justice that could only benefit one person, Ablyazov.
The ex-banker's defense team filed a complaint with Marseille investigators saying that these remarks were unacceptable and damaging to their client's dignity.
Kazakhstan is seeking the extradition of Ablyazov, who fled to the UK after the Kazakh government acquired a stake in BTA in 2009 and the bank came under the control of its sovereign wealth fund Samruk-Kazyna. Ablyazov was granted political asylum in Britain in 2011.
Ablyazov was detained on July 31, 2013 near Cannes, France. Kazakhstan, Russia, and Ukraine are all seeking the extradition of the fugitive banker. In early January 2014, a court in France's Aix-en-Provence ruled to extradite him to Russia or Ukraine, with the priority given to Russia.
Ablyazov and his supporters claim that he is being persecuted for political reasons.
On April 9, 2014, the criminal chamber of Paris's Cours de Cassation, the court of final appeal for civil and criminal cases in France, ruled to block Ablyazov's extradition because of an administrative error by the court. Specifically, the ex-banker had not signed the official protocol as required.