Seizure of Ukrainian candymaker Roshen's accounts upheld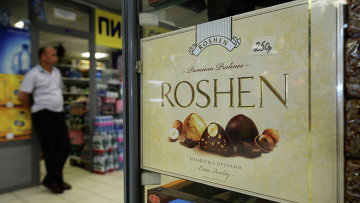 15:36 14/05/2014
MOSCOW, May 14 (RAPSI) - The Moscow City Court has upheld the seizure of chocolate maker Roshen's Russian bank accounts in a criminal case involving the Uniconf confectionary producers group, the court's press service told RAPSI.
The court thus ruled against an appeal of the Moscow Tverskoi Court decision. The total value of the seized accounts is 2 billion rubles and $15 billion in each respective currency.
Roshen representative, Violetta Volkova, noted that the company is a legal entity which has not been charged with any offenses and is not involved in any civil suits, and that therefore the seizure of the accounts was illegal.
"The funds that were deposited in the company's accounts after the freeze also cannot be used because all payment transactions have been blocked," Volkova explained.
Last March, Roshen announced that it was no longer able to operate in Russia because the company's bank accounts had been frozen. Production at the Lipetsk confectionary plant, Roshen's major production base in Russia, has been suspended.
In late July 2013, the Federal Service for Supervision of Consumer Protection and Welfare (Rospotrebnadzor) banned imports of Roshen products to Russia due to quality complaints. The company claims it has yet to receive any official confirmation or grounds for the ban. Acting Head of Rospotrebnadzor Anna Popova said that Ukraine still needs to oversee that the agency's conditions are met before Roshen's products can return to the Russian market.